Photo by Alexander Shatov / Unsplash
Cove Chat comment
Instructions for installing Cove Chat comment for TanaFlows theme. — 2 min read •
Cove Chat was one of the first 3rd services named ghost, before ghost launched the commenting feature.
💡
Cove ID accepts 1 site/1 account, so if you want to use multilingual site, you need to buy 2 different Cove ID accounts.
---
Step 1: Register for a Cove Chat account and configure it to use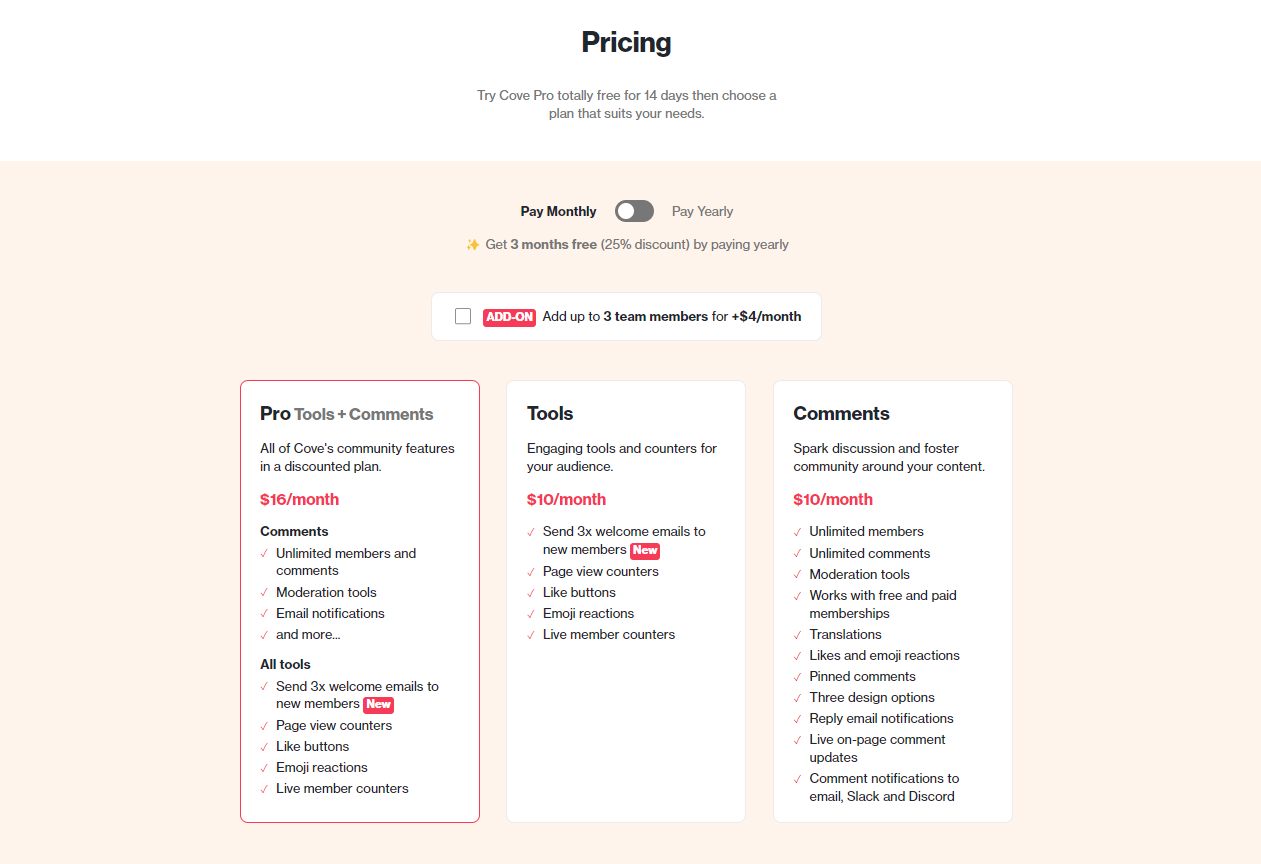 You sign up for 1 of 3 packages of Cove Chat to start using. At the list of Cove Chat you need to fill in the following information:
Content API key
URL API
Admin API key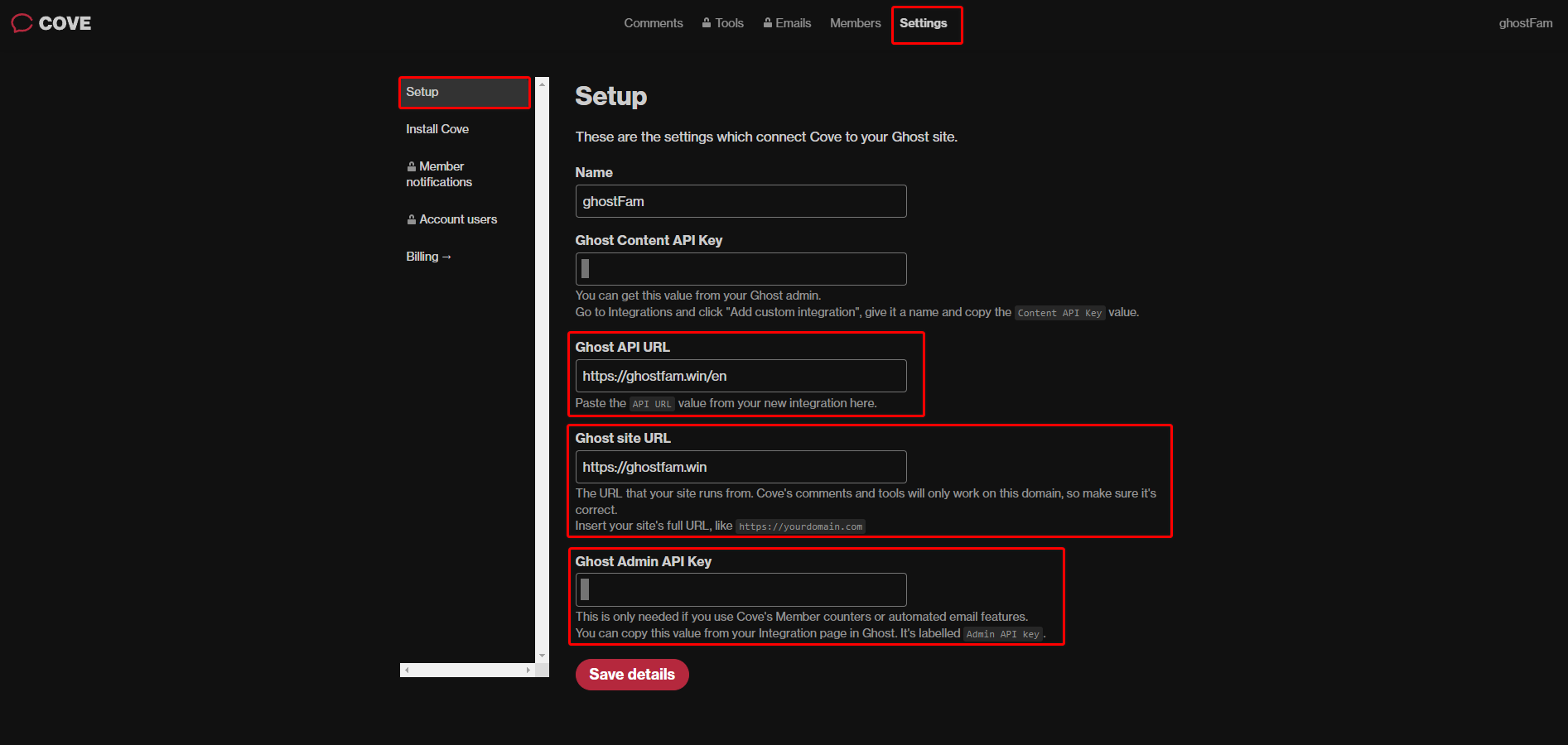 How to get Admin API key and Content API key as follows: go to Setting > Integration > Create new webhook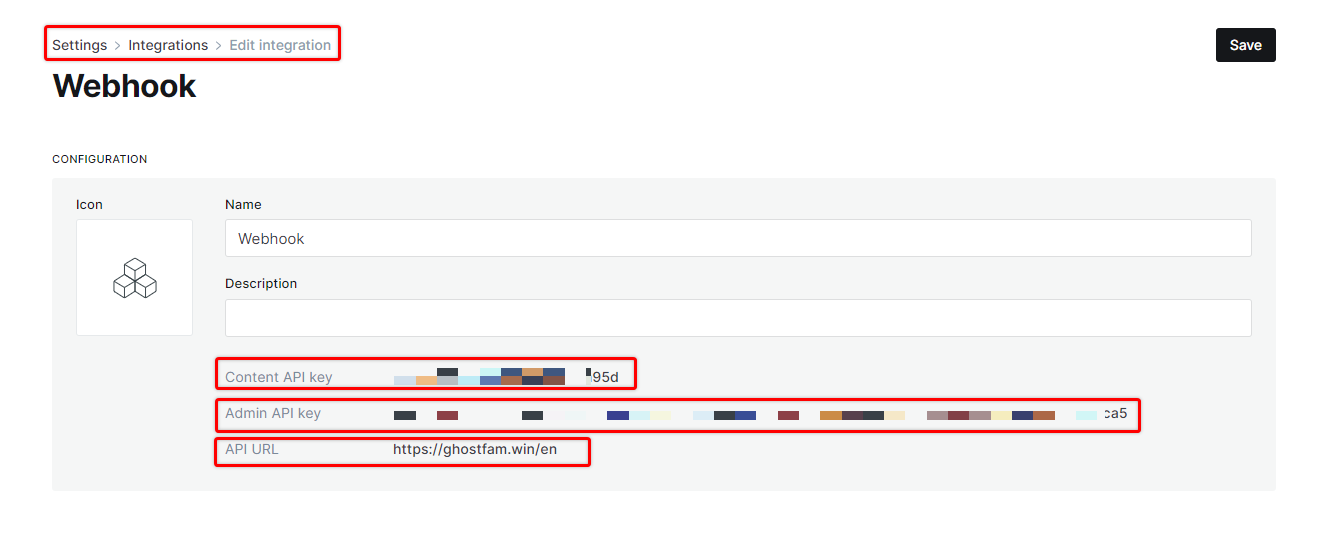 Fill in the necessary information in the Cove Chat dashboard and move on to the next step.
---
Step 2: Get the Cove ID code and install the theme
You need a Cove ID for TanaFlows to use Cove Chat. Go to the Comment tab in Cove UI and get your comment code.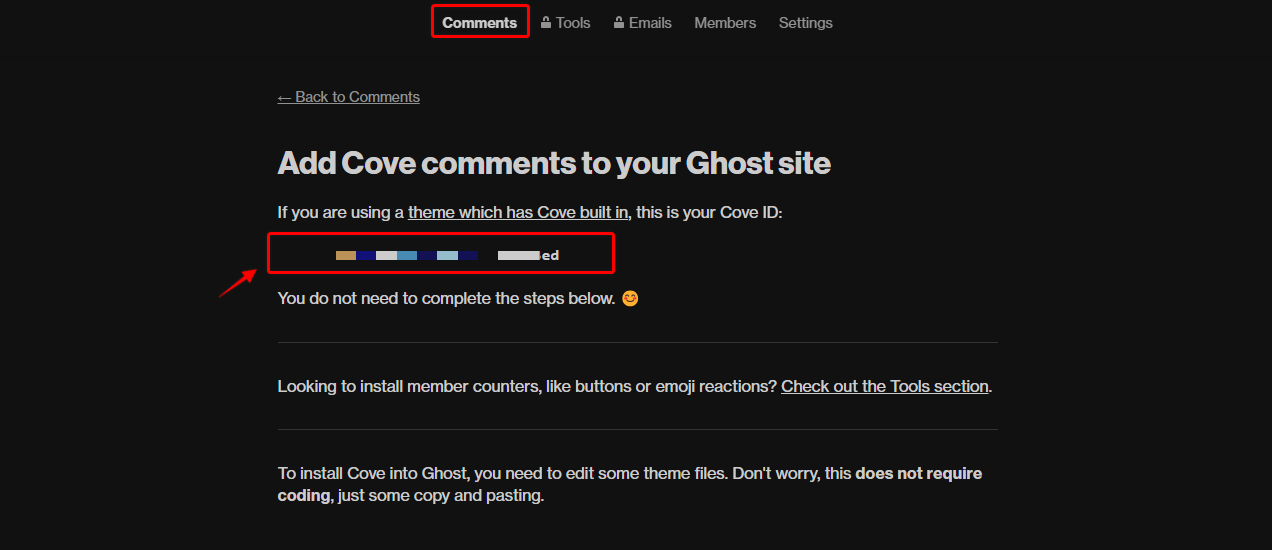 You go to Setting > Design > Posts select Cove provider and paste the Cove ID in step 1.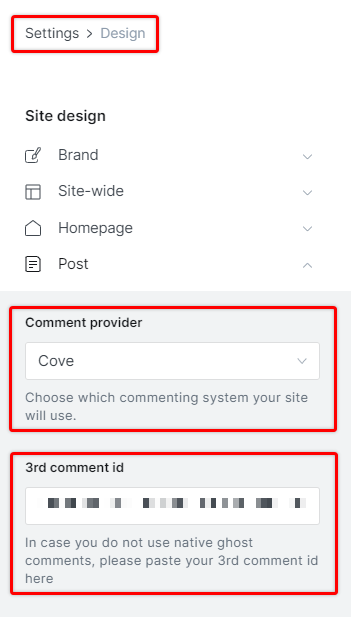 Author bio will be limited to 200 characters. You can update your profile on the ghost dashboard. The banner image can be a Twitter banner or a 600x200px image.